Shapes with Faces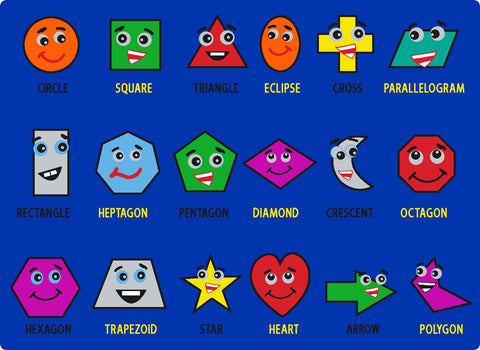 Children learn from friends.
This carpet with smiling shapes and faces will make learning easy and fun and will allow the children to make quick friends with the happy faces.
They will also be learning the difference between triangles and trapezoids simply by learning the name of their new friends.
Suggest for toddler through after school.